2022
Palatine Sister Cities is proud to present its second French scholarship, the Dr. Elizabeth Hull Memorial Scholarship, to high school graduate Mayra Cortezano.  The $4000 scholarship will go towards Mayra's pursuit of French studies and an immersion trip to sister city Fontenay-le-Comte.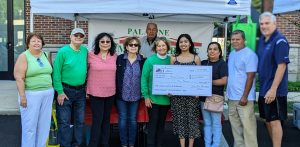 2021
Celebrating our 25 years of partnership with Fontenay-le-Comte, France and the 30th anniversary of Palatine Sister Cities Association, and thanks to the Palatine Farmers' Market customers and supporters' contributions to our Raffle for a basketful of Market products, we are proud to award a $4,000 scholarship to college-bound Glenys Witzel who'll be pursuing French studies.  Half of the scholarship will go toward tuition and half to a French immersion experience in Fontenay focusing on history, culture, and language.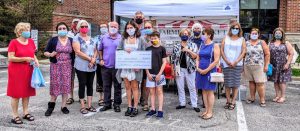 See more photos in the photo gallery.